Consider the following situation: You've purchased a gorgeous ZZ Plant (Zamioculcas zamiifolia) because you've heard they're such great plants and easy to take care of. A few months later, you realize that while it's still alive, it hasn't done anything new. It hasn't grown an inch. What's the deal?
Why is your ZZ Plant not growing? Although famously easy to keep alive, ZZ Plant is typically a very slow-growing plant that prefers certain conditions to thrive rather than just survive. A combination of proper lighting, care, and nutrients is essential to push the most growth from your ZZ Plant.
The truth is, while we all claim to love a low-maintenance plant, we get a little peeved when we don't get anything in return. We like to see a little growth or some change from our plant babies to confirm that we are good plant parents. Below are some of the common reasons that your ZZ plant isn't showing much growth and what you can do to encourage it to produce to its full potential.
---
How Fast Do ZZs Grow? What Should You Expect From Your ZZ
ZZ Plants have a lot going for them. They're great foliage plants that add texture to your home and are a very low-maintenance option for anyone who considers themselves to have a less-than-green thumb. However, ZZ Plants are not known for their quick growth.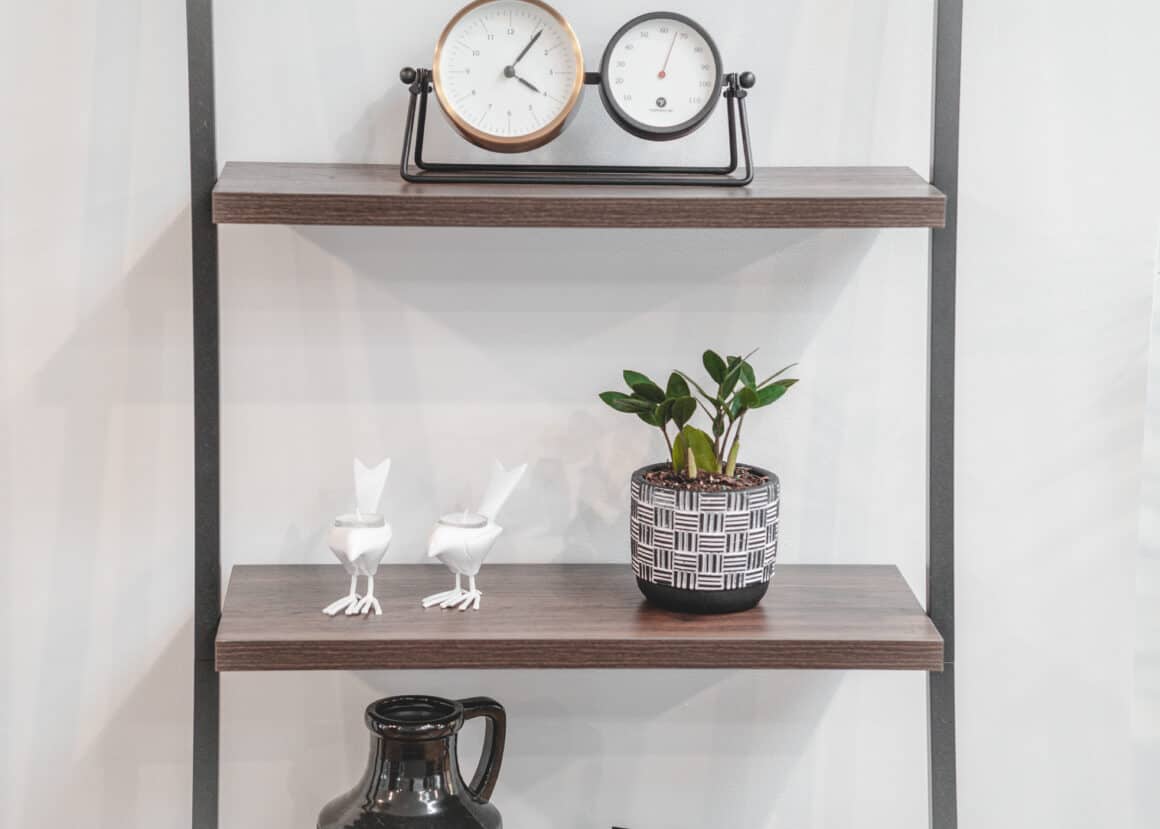 If you bought a small ZZ expecting it to grow into a big pot or larger space in a year, you're bound for disappointment. You'll have to adjust your expectations for ZZs. Just like we shouldn't expect a toddler to do our taxes accurately, we cannot expect a ZZ Plant to grow like a Monstera.
Truth time. ZZ Plants are slow to grow. If you look at blogs and forums, you will occasionally see a success story of someone with a plant that grew 12 inches in a single season, but that is the exception, not the rule. Usually, it will take years for your ZZ to see that sort of growth. Likely, you will only see a few inches of growth in a year…or maybe none at all.
But don't let that deter you from keeping ZZ Plants. There is an upside to this news! With a slight adjustment to your expectations of growth, you will begin to see your ZZ as the plant that can be kept on a tight shelf, perhaps in a darker corner of the room, without any fear of it dying or overgrowing the space.
I get it, though. Watching your plants thrive is more much more fun and exciting. So what can you do to up your ZZ's growth game? Like most plants, there are a few reasons why your ZZ plant's growth is slow or non-existent. By slightly tweaking a few of these factors, you can be sure you are setting your ZZ up for success (but remember, on their own time).
---
READ OUR EBOOK
Keep Your ZZ Happy With Our Guide
ZZ Plants are tough. They can survive a range of conditions and require little input from us. But if you want your ZZ to thrive, you'll need to know a thing or two about what they need and love. Get our 80+ page care guide and you'll be on your way to a very healthy houseplant.
GET YOUR COPY NOW
---
Remember: Time of Year Matters
One of the first things to consider when troubleshooting your ZZ Plant's (or any houseplant's) lack of growth is the time of year.
Just like all the plants outside, houseplants are affected by the seasons. By bringing plants indoors, we have not negated their instincts. They still have optimal growing seasons and periods of dormancy that typically mimic those of their outdoor counterparts.
Because of this, you'll see that nearly every plant you own goes into a period of dormancy during the winter. This is an essential time for the plant to properly store nutrients, redirect energy into root growth, and to survive extreme conditions (frigid temperatures, excess rainfall, low sunlight). By going dormant, the plant is basically switching into survival mode, so it is ready to push new growth as soon as spring rolls around.
ZZ Plants are no exception. As the days get shorter and you start seeing advertisements for Pumpkin Spiced everything, you can assume that your ZZ is done pushing any new growth that year. It won't do much until February or March when you might see a new stem or branch growing on your ZZ.
There is one last thing you should know about dormancy. Since plants tend to use dormancy as a survival method, you can accidentally scare them into shutting down if you don't provide the proper care. ZZ Plants are tough as nails, but not immune to total neglect. Sufficient light, nutrients, and water are crucial elements to not force your plant into an early dormant state.
---
Remember: The Right Type of Light Is Necessary for ZZ Growth
Everyone knows that light exposure plays a significant role in how well your houseplant thrives in the spot you place it. Look at any plant enthusiast's south-facing window, and you're bound to see a high concentration of houseplants crowded around it. However, some plants can be finicky about the type of light they prefer.
ZZ Plants will live almost anywhere you put them, but if you want to encourage growth, you have to know they have a "Goldilocks zone" for light exposure. Not too little, not too much.
ZZ plants prefer bright, indirect light for maximum growth. Essentially, the more light you can give the plant, the more it will respond with growth. But, wait! The key here is "indirect" light. ZZs burn or dry out when exposed to direct sunlight, so make sure you're keeping them protected and not putting them right against that south-facing window. For more information on the ideal lighting for ZZs, click here.
---
Remember: Soil Should Be Refreshed or Supplemented From Time to Time
Another straightforward reason your ZZ Plant might not be growing is that it is lacking proper nutrition. As with most plants, ZZs can only utilize the nutrients in the soil surrounding them. If the soil is old or depleted, the plants won't be able to push new growth effectively.
Because the ZZ Plant is a slow grower by nature, occasional feedings of a quality liquid fertilizer once in a while are totally sufficient to keep the soil nutrient-rich for the plant to utilize.
Spoil your ZZ two or three times during its growing season with a diluted liquid fertilizer to ensure it has plenty of nutrients to work with. Your ZZ is still going to only grow on its own schedule. Still, the key here is that you're eliminating nutrient deficiency as a limiting factor of growth.
---
Tips to Get Your ZZ Plant Growing Again
OK, so what have we learned? Despite all our love, attention, and that one time we tried singing to them, our ZZ Plants aren't stubborn or ignoring us. They are just livin'. And, taking their sweet time to grow.
Having a better understanding of ZZs, and what they need to thrive, makes it easy to implement a few simple tactics to encourage them to grow.
Check the Time of Year – Remember that most houseplants go dormant during the winter. You may just have to wait until spring before you can expect your ZZ to push any new growth.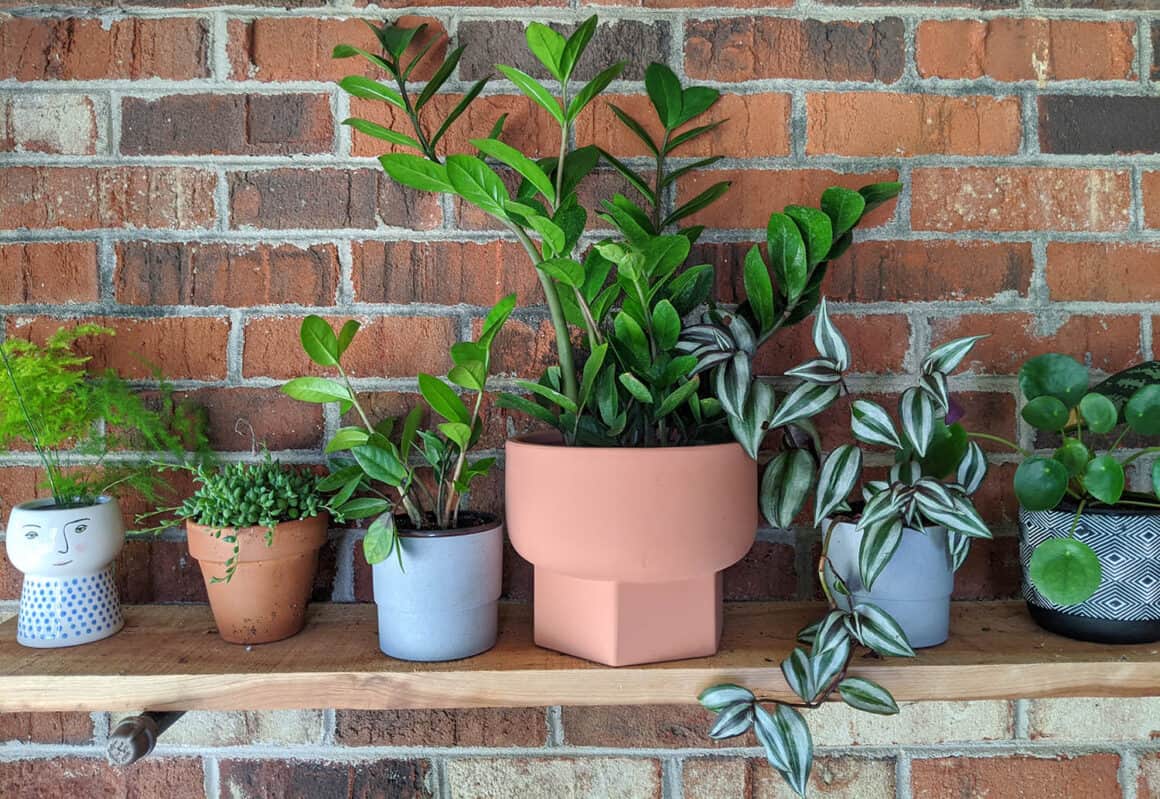 Let the Light Shine – ZZ Plants love bright, indirect light. What exactly does that mean? A bright room most likely has south- or east-facing windows that allow a lot of sunlight in. Make sure your plant is getting indirect light, a spot a bit back from the window, away from all those sun-faded magazines. For more info on proper lighting for ZZs, read this article.
Feed Your ZZ – Consider the soil your plant is living in. If you have an older plant that's lived in the same pot for a long time, the soil might be depleted and can't provide proper nutrition needed for growth. Feed with a liquid fertilizer (no more than once a month), only during the growing season. For an article all about fertilizing ZZs, click here.
Keep it Cozy – ZZ Plants hail from much warmer climates, so a drop in temperature could push it into dormancy. ZZs generally prefer temperatures between 65°F-75°F, and will be stunted by temperatures below 45°F.
Watch the Water – Your ZZ Plant is excellent at regulating its own hydration, so overwatering is a common mistake people make in caring for this plant. Too much water can cause stem and rhizome rot, which hinders growth, so make sure you allow the soil to dry in between watering. To read more about watering ZZs, click here.
---
Patience, My Friend
Like any good plant parent, it is important to give your ZZ what it needs to thrive. By following these suggestions, you'll make sure you're setting it up for success. Just be sure you remember that it'll be on your ZZ Plant's own time, so stay patient.
Have more questions about what you can do to make sure you give your ZZ what it needs to reach its full potential? Grab a copy of our newest book Caring for ZZ Plants and learn the difference between the care a ZZ can survive, and what will make it thrive.