People's love affair with the ZZ Plant (Zamioculcas Zamiifolia) is an obvious one. They're notoriously easy to take care of and are okay being ignored for weeks while we pamper the more finicky plants in our collections. However, despite their ease of care, how safe are ZZ Plants? Are they toxic to humans and our four-legged friends?
Technically, ZZ Plants are considered to be "toxic" to humans and animals, but not to the degree that most people believe. Specifically, ZZ Plants produce a compound that causes irritation when exposed to skin or ingested but does not generally cause lasting damage or death.
This may sound alarming to those unfamiliar with ZZ Plants, but don't throw them out just yet! The reality is that ZZ Plants, although possessing toxic attributes, can be kept in your home safely, all while keeping you, your kiddos, and your pets safe.
---
Are ZZ Plants Dangerous?
Although ZZ Plants are considered to be toxic, it's worth mentioning that "toxic" is a somewhat relative term. Some "toxic" or "poisonous" houseplants produce isolated symptoms, often very mild, like rashes or upset stomach, while others cause very serious, sometimes life-threatening symptoms.
I mention this because some people talk about the ZZ Plant as if it will kill you if you look at it the wrong way. However, you have to interact with it sometimes quite a bit to experience any of the plant's toxicity. In this case, we're talking more allergic reaction-type symptoms and less "the sap is pure rattlesnake venom" hysteria.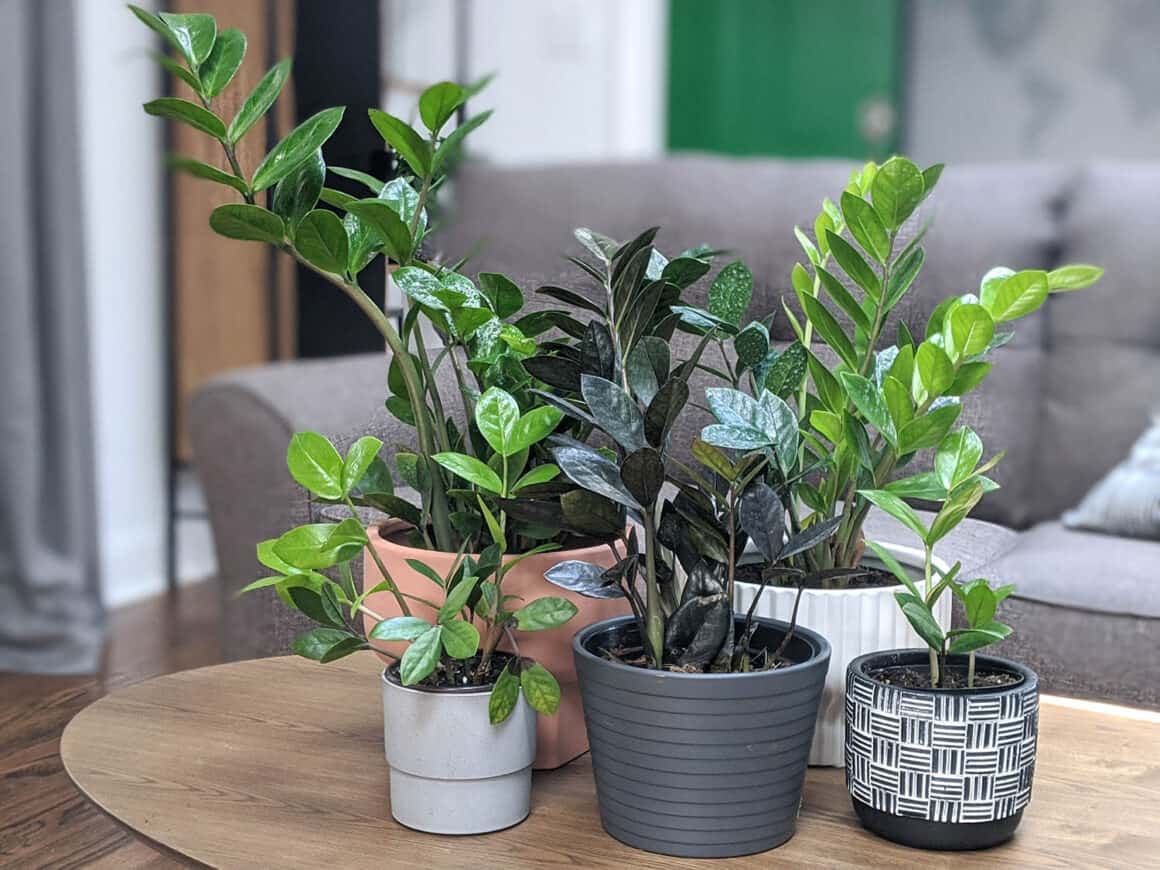 The ZZ Plant is part of the Araceae family of plants, which includes many ubiquitous houseplants (Philodendron and Pothos, to name a few). Many of the plants in this family are considered toxic because they produce a compound called calcium oxalate.
Calcium oxalate is a compound found naturally in plants and animals. In fact, it is the substance that kidney stones are made out of. While this compound isn't necessarily considered toxic on its own, if you looked at it under a microscope, you would see it's made up of tiny crystals. These crystals tend to have sharp, jagged edges that can irritate skin or soft tissues when they come into contact with it.
ZZ Plant produces calcium oxalate in all parts of its plant structure (leaves, stems, roots, and rhizomes). Because of that, contact or ingestion of any part of it could potentially cause discomfort.
---
Is ZZ Plant Toxic to Humans?
Since the ZZ Plant produces calcium oxalate, which is a known irritant, most people consider the plant to be "toxic" to humans. However, there are only a few ways in which people really experience any adverse side effects when interacting with a ZZ Plant.
The most common toxic effect people experience is through skin exposure to the plant's sap, either by handling parts of the plant or when repotting it. Typically, exposure to the sap will cause itchy, red, sometimes painful, rash-like symptoms on your hands.
Another potentially painful reaction to the ZZ Plant is through the eyes. Unless you are extremely careful, it can be very easy to expose your eyes to the calcium oxalate if the ZZ sap gets on your hands. Like any other soft tissue, your eyes will become aggravated by the sharp edges of the irritant, and you'll most likely experience itching, burning, redness, and watery eyes.
READ OUR EBOOK
Keep Your ZZ Happy With Our Guide
ZZ Plants are tough. They can survive a range of conditions and require little input from us. But if you want your ZZ to thrive, you'll need to know a thing or two about what they need and love. Get our 80+ page care guide and you'll be on your way to a very healthy houseplant.
GET YOUR COPY NOW
Ingestion of any part of the plant can also cause irritation, with more severe cases resulting in vomiting or diarrhea. When chewed or swallowed, the calcium oxalate crystals can cut and tear any of the tongue, gums, and throat's soft tissues. Swelling, pain, upset stomach and difficulty swallowing can be side effects.
Unless you make a habit of walking around and nibbling on your houseplants, this last exposure route really applies more towards small children and babies who put everything in their mouths.
A few years back, there was a rumor on the internet that ZZ Plants are so toxic they can cause cancer. False! Scientific studies have disproved this theory, so no need to don your hazmat suit and burn your ZZ Plant.
---
Can You Touch a ZZ Plant?
While it is true that every part of the plant contains calcium oxalate, most people keep and care for ZZs without ever experiencing any adverse side effects.
ZZ stems and leaves are covered in a waxy cuticle, a plant attribute that protects the plant from outside elements. Because of this, touching the plant is a rather low risk, as that same cuticle usually ends up protecting us from the irritant.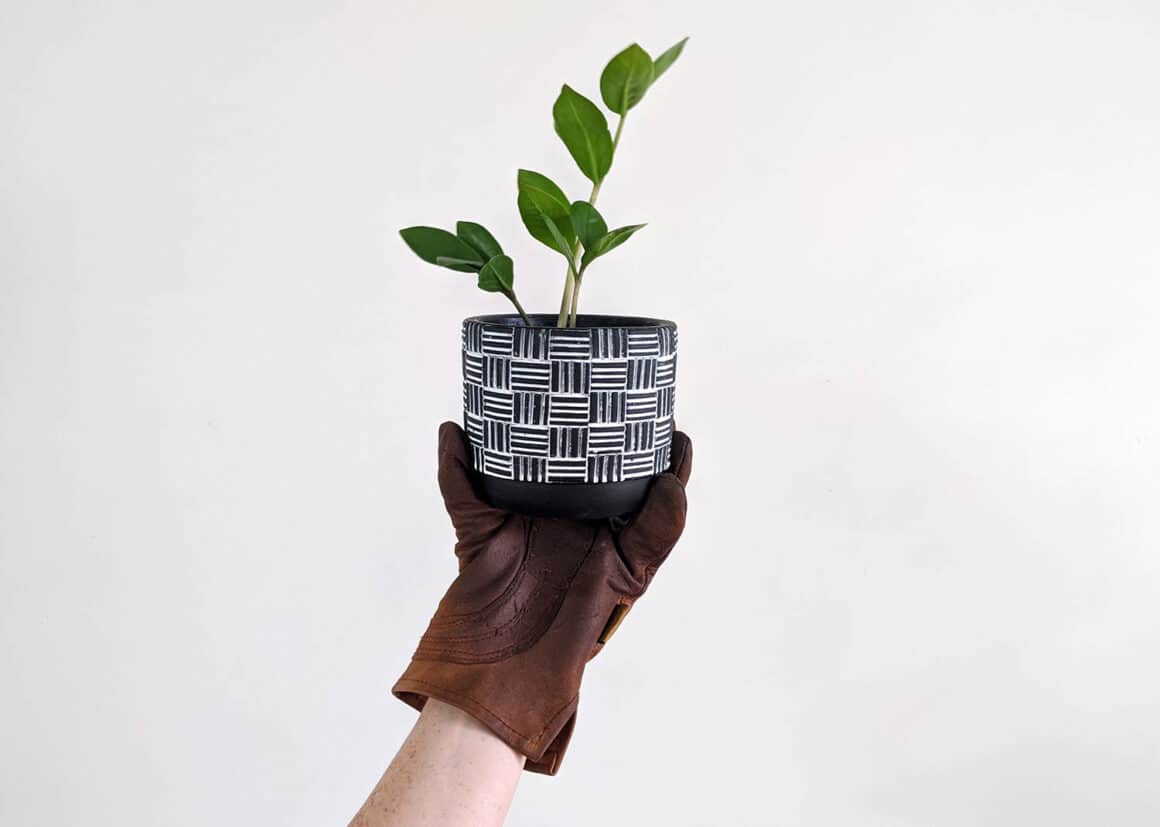 It is far more likely that the sap of the ZZ Plant will cause irritation to your skin. Take extra precautions when repotting or dividing your plant. Be aware that you can get sap on your hands if you accidentally break a stem or leaf while watering or moving your plant. If you find you are sensitive to the sap, consider wearing gloves when handling it.
---
Is ZZ Plant Toxic to Pets?
The same rules apply to pets when considering the toxic attributes of the ZZ Plant. Calcium oxalate operates the same way it does in humans. If your dog or cat happens to come into contact with your ZZ Plant, they may experience similar symptoms as you would.
A pet that comes into contact with the plant may be fine but could develop inflammation of exposed skin, typically around the mouth, nose, and eyes. If they've ingested the plant, they might experience a stomach ache and perhaps a moderate case of diarrhea or vomiting.
It's important to note that if your pet does experience diarrhea or vomiting, you need to make sure they remain well hydrated, as dehydration can cause other, more serious issues. If you are worried about your pet, or if they develop severe symptoms, call your veterinarian immediately.
---
Simple Steps to Keep You and Your ZZ Plant Safe
The word "toxic" can often sound scary, especially when it's associated with a plant you are voluntarily putting in your home. However, understanding how a plant is toxic and the severity of the symptoms goes a long way in determining if a houseplant is a good fit in your home.
If you find you have sensitivities to the ZZ Plant but love it too much to replace it with something else, use your common sense to limit your exposure to its irritant. Wear gloves when watering, repotting, or dividing. Wash any clothing or rags that may have sap on them. Be sure to wash your hands with soap and water after handling it.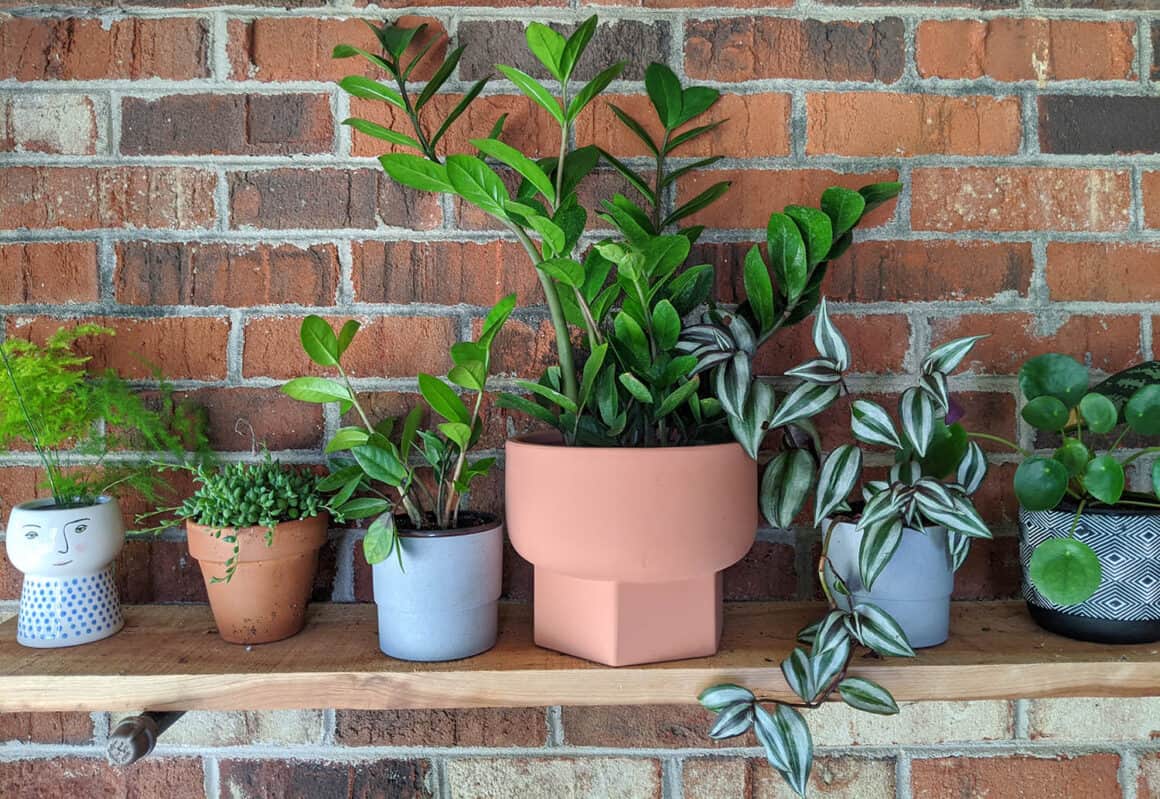 If you have small children or babies in your home, keep your ZZ out of their reach. Move your ZZ to a tall shelf or plant in a hanging pot where little hands wont be able to reach. ZZ Plants are known for handling almost any living situation, so it'll be fine on top of a bookshelf rather than basking in your south-facing window. For most kids, the adage "out of sight, out of mind" holds true, so any spot above waist level should suffice.
Pets can be trickier to deal with. Cats simply do not reason with people, and one man's houseplant is another dog's chew toy. Again, higher shelves or an elevated pot stand can solve the issue of your pets getting into your plants.
If you have a rather acrobatic cat, try adding strong-smelling substances, like citrus peels or coffee grounds, to your ZZ Plant pot. Animals tend to dislike pungent smells, which may be enough to deter them from messing with your ZZ. A diluted vinegar solution sprayed on the plant might prevent them as well. 
---
Need More Information on Your ZZ?
Although ZZ Plants are technically considered toxic to humans and pets, the reality is that the side effects of toxins seem somewhat overblown. In this case, a little understanding and common sense go a long way, and there's no reason you can't keep beautiful ZZ plants in your home while keeping your family and pets safe. 
Now that you know how to keep you and your family safe, find out what your ZZ needs to thrive. Grab a copy of our ZZ eBook and get your ZZ on track to be at its happiest and healthiest.